STEM and STEAM Leadership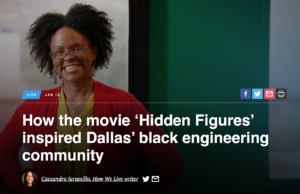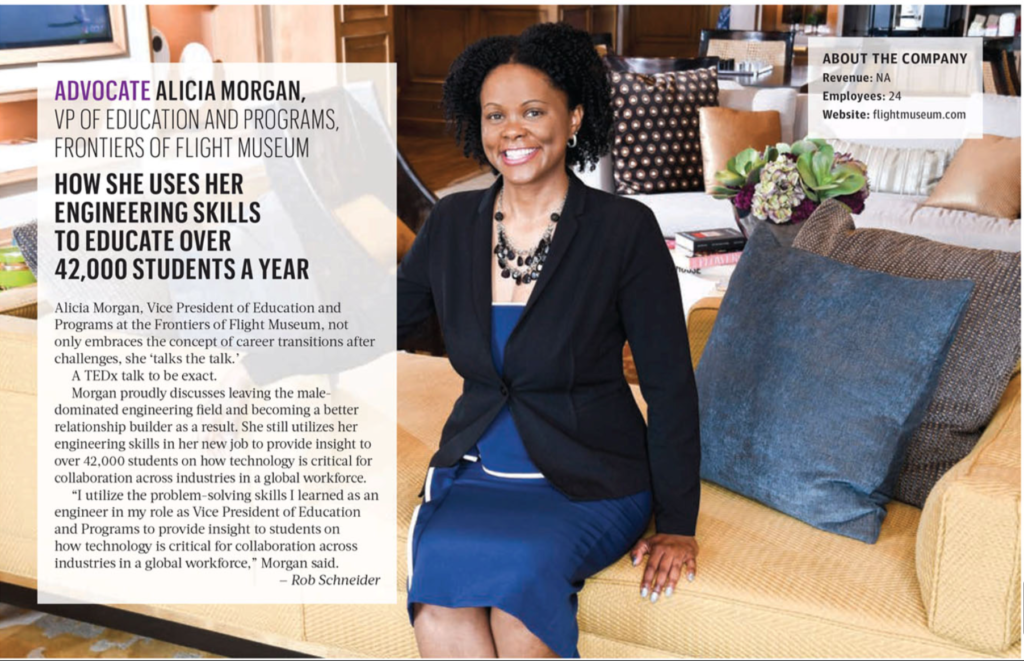 Educating people in the nonprofit sector about STEM has allowed Alicia employ those skills to advance the sector. She enjoys learning and knowing a little bit about everything in STEM by using technology to spark connections and turn them into organizational relationships
.
SUPER COOL SCIENTISTS #2 FEATURE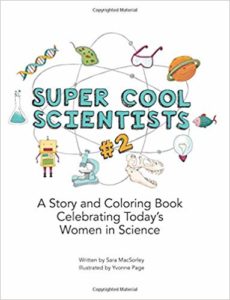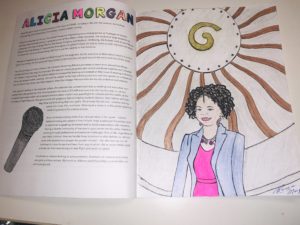 STEM/STEAM Education Honors:
Dallas Business Journal- Women in Technology Awards Advocate Honoree
K-12 Promotion of Education Honoree – Women of Color in STEM Conference
SWE WE Local Awards Engaged Advocate Honoree
Dallas SWE Outreach Mentor Award
Dallas Millennial Gala STEM Leader of the Year Honoree
J Rêve International Emerging Leader in STEAM
Public Voices Fellow – The Op-Ed Project
STEM Award- Alpha Honors- Kenn Manous Scholarship Gala 
STEM Mentor of the Year- ANWEP
Mentorship and STEM – SMU NSBE Chapter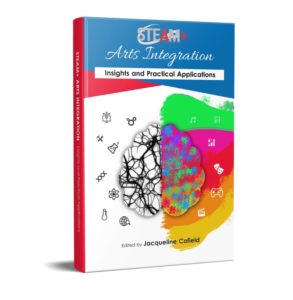 Alicia M Morgan is a New Orleans native and Aerospace/Industrial Engineer who enjoys creative writing, problem-solving and the visual and performing arts. As an Award-Winning Executive Leader and Engaged Advocate responsible for multi-generational workforce inclusion with impact measurements in program management, career development, mentoring and cross functional leadership she engages with audiences through STEM and STEAM Education. Her writing style is authentic, engaging and elicits readers to embrace a continuous journey of self-expression and discovery. She was a Global Arts Education Fellow through J Rêve International founded by Jacqueline Cofield. The fellowship transformed her leadership style into including STEAM+ Arts Integration principles contributing to an anthology published by the organization. She received the J Rêve Emerging Leader in STEAM Award at the organizations 2017 STEAM+ Arts Integration Conference.
"I have been so grateful to have Alicia's involvement on the Scholarship Advisory Committee for the Woodrow Wilson High School Community Foundation. The scholarship committee has the crucial responsibility of selecting recipients for the 20-plus scholarships bestowed annually by the Foundation. Last year, Alicia reviewed close to 60 applications, helping choose 21 Woodrow seniors to receive $40,750 in scholarships. Her contributions to this volunteer committee are making a difference for young people in our community."
– Leigh Straughn
Woodrow Wilson High School Community Foundation
"I met Alicia when I was an executive officer for the SMU collegiate chapter of National Society of Black Engineers. She regularly supported our chapter from 2015-2017 through public speaking, hosting professional workshops, mentorship, and behind-the-scenes support for the SMU NSBE executive board. Along with SMU NSBE, Alicia also personally supported me and advocated for my success. Thanks to her nomination, I was selected as a finalist for The City Influencer's 2016 College Influencer of the Year Search. This distinguished honor opened doors for me and allowed me to network with other influential people throughout the country. On multiple occasions Alicia acknowledged my often-unseen efforts as a student and a leader. I graduated with a B.S. in Computer Science and an M.S. in Software Engineering thanks to women like her, who paved the way academically and positively impacted me."
– Nariana Sands
Software Engineer