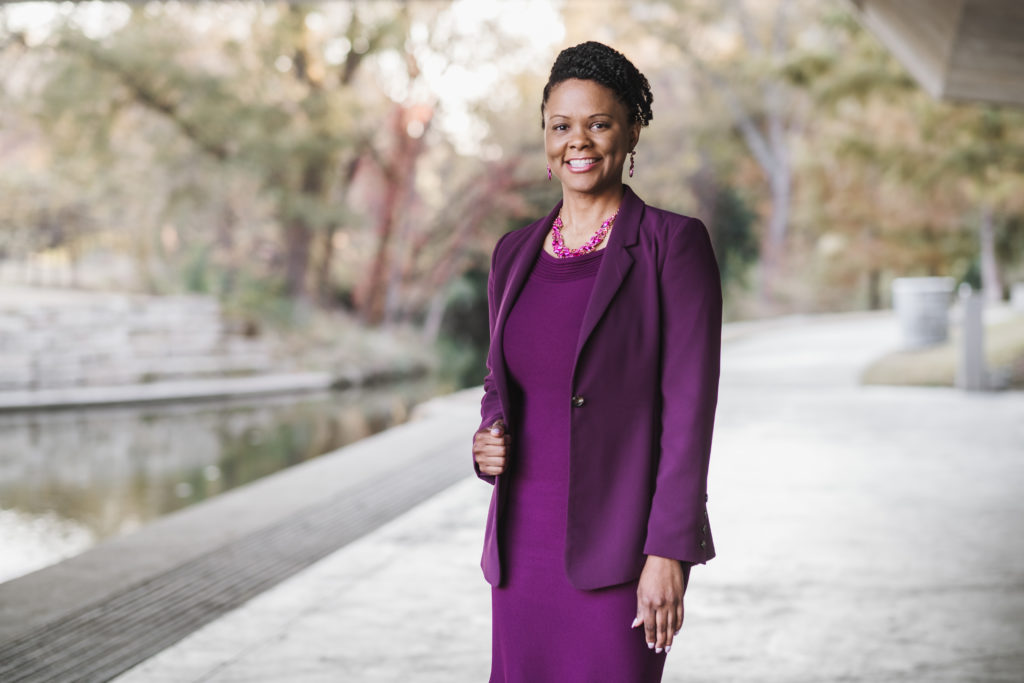 Alicia M. Morgan is an award-winning executive leader and graduate of Tuskegee University with a Bachelor of Science Degree in Aerospace Science Engineering and New Mexico State University with a Master's Degree in Industrial Engineering. Committed to lifelong learning she has successfully maintained leadership excellence in the for-profit and nonprofit sector through K-12 STEM/STEAM education outreach, college/workforce readiness, strategic planning, and program development. Her professional engineering experience includes working at Fortune 500 companies such as Lockheed Martin, The Boeing Company, and Raytheon.
A  J Rêve International Global Arts Education Fellow, TEDx Speaker and conference presenter, her interactive sessions help attendees learn that there is life after failure by taking corrective action for business success. As the Vice President of Education and Programs at Frontiers of Flight Museum in Dallas she is responsible for managing the development and execution of school and public programs through STEM initiatives, aviation, and space flight history.
Alicia Morgan began working at the Frontiers of Flight Museum in 2017.   She immediately used her engineering background and social capital to create new partnerships in the STEM community and other technology organizations helping to exceed the Museum's strategic goal of reaching over 40,000 students annually.  In 2018, under Alicia's leadership, the Museum Education Department received the Million Women Mentors® Stand Up for STEM Award at the Texas Women & Girls in STEM Summit.  The award the first for the department recognizes their efforts to engage girls in STEM. Their Young Women's STEM Leadership Initiative reaches over 2100 girls annually through partnerships with girls' schools in the Dallas area, through spring break girls' camps and youth volunteer programs that stood out as models important to recognize and share. The education department is now a Continuing Professional Education Provider, elected a Teacher Advisory Committee and Education Task Force to ensure that the museum's education programs align the school's curriculum within Texas Essential Knowledge and Skills (TEKS).
In 2018, she was also selected as a Dallas Public Voices Fellow by the Op-Ed project in partnership with the Boone Family Foundation. The Boone Family Foundation, launched its inaugural Dallas Public Voices Greenhouse in 2015, more than a dozen leading foundations and universities including Yale, Princeton, Stanford, Texas Woman's University, Northwestern, and The Ford Foundation have launched Voices programs.  She published four op-ed pieces about STEM Education, Women in Leadership and Overcoming Failure in publications such as Miss Magazine, Garnet News, The Hill and Chicago Crain's for Business.   A successful closing out of major accomplishments for the education team also led to Alicia being named the Dallas Millennial Club STEM Leader of the Year at their 2018 annual gala.  In 2019, she received the 2019 Society of Women Engineers (SWE) WE Local Engaged Advocate award and the Dallas Business Journal Women in Technology Advocate award for mentoring, STEM education leadership and K-12 outreach.
She is an active member of The Dallas Society of Women Engineers (SWE). The chapter serves almost three thousand professional and student members. Alicia has a significant impact on both the retention of women engineers in the workforce and through her leadership reaching women and  K-12 girls. She was the opening session speaker for the 2016 Dallas SWE Design Your World Conference at Eastfield College in Dallas which helped to show middle school girls they can succeed in Science, Technology, Engineering, and Math. By the numbers, the conference served 150 4th-5th graders, 49 parents and educators, and 158 volunteers helping to make it an exciting day to learn about what it means to be an engineer. Alicia was selected as our October 2016 Dallas SWE Member of the Month and in 2018 for the Outreach Mentor Award for her dedication to outreach activities. Her engaging style enables her to communicate across many cultures and generations. She represented the Dallas SWE chapter as a speaker at the Region C Professional Development Conference in 2016. Her insightful topic "Women in STEM: Your Voice, Your Story, and Your Power provided practical tools and resources for women not only to succeed professionally but personally as well.
Alicia continues to advocate for young women through partnerships with Girl Scouts, Women in Aviation, Girl Powered Events by VEX Robotics, Girls Inc. and various school districts and other organizations through DFW and beyond.
Press and Media Links Below
Bridging the gap: Why Gen X leaders are critical to success
Aligned Leadership Podcast Interview
Alicia (A.M.) Morgan on STEM and Bridging the Gap as a Gen X Leader
Aerospace Engineer, Leader & ChangeMaker
SWE: Women Engineers You Should Know: Alicia Morgan