Alicia Morgan, an expert facilitator, offers dynamic and engaging facilitation services to assist organizations in achieving their goals and driving positive outcomes.
With a well-established history of delivering productive discussions, strategic planning, team alignment, decision-making processes, and conflict resolution, Alicia brings a wealth of knowledge and experience to every engagement.
By collaborating closely with clients, Alicia customizes solutions tailored to address their unique needs, fostering collaborative facilitation experiences that empower teams to thrive. Contact Alicia today to elevate your organization's facilitation and unlock its full potential.

Alicia Morgan welcomes you to her Expert Facilitator page.  As an accomplished facilitator, Alicia brings expertise in guiding productive discussions, leading cross-functional teams, and driving strategic decision-making processes. With a proven track record of delivering impactful facilitation experiences, Alicia is dedicated to helping organizations achieve their goals and drive positive outcomes.
Here's how Alicia's facilitation services can benefit your organization:
1. Productive Discussions: Alicia excels in creating inclusive and engaging environments that inspire collaboration and foster open dialogue. Through carefully designed facilitation techniques, she ensures that all participants feel heard and valued, leading to productive discussions and effective problem-solving.
2. Strategic Planning: With Alicia's facilitation skills, she can guide your team through the strategic planning process. By employing proven methodologies and interactive exercises, she enables your organization to develop clear goals, define actionable strategies, and align stakeholders towards a common vision.
3. Team Alignment: Alicia specializes in facilitating sessions that promote team alignment and cohesiveness. By leveraging various team-building activities, she helps teams enhance communication, build trust, and improve collaboration, resulting in increased productivity and synergy.
4. Decision-Making Processes: Through structured facilitation, Alicia assists organizations in navigating complex decision-making processes. By providing a neutral and objective perspective, she ensures that all viewpoints are considered, helping teams make well-informed decisions that drive positive outcomes.
5. Conflict Resolution: Alicia has extensive experience in facilitating conflict resolution sessions. By creating a safe and respectful space, she guides teams in resolving conflicts, fostering understanding, and building stronger working relationships.
Partner with Alicia today to benefit from her expertise and elevate your organization's facilitation capabilities. Contact her now to unlock your team's full potential.
Why choose Alicia as your expert facilitator:
✅ Proven Expertise: With a diverse background across multiple industries, She brings a wealth of knowledge and experience to every facilitation engagement. Her track record of successful facilitation outcomes speaks to her ability to deliver results.
✅ Dynamic and Engaging Approach: Alicia believes in making facilitation sessions interactive and enjoyable. She incorporate innovative techniques, interactive exercises, and visual aids to ensure participants are fully engaged and motivated to contribute their best ideas.
✅ Customized Solutions: Alicia understands that every organization has unique needs. She works closely with your leadership team to tailor her facilitation approach to address specific challenges and goals, ensuring that the session delivers maximum value.
✅ Collaborative Partnership: Alicia views facilitation as a collaborative process. She partners with you every step of the way, actively listening to your needs, providing guidance, and creating a customized plan to achieve your desired outcomes.
Ready to take your organization's facilitation experiences to the next level? Contact Alicia today to schedule a consultation or to explore how we can work together.
Remember, effective facilitation is the key to unlocking the full potential of your team and driving positive change. Together, let's create a facilitation experience that empowers your organization to thrive.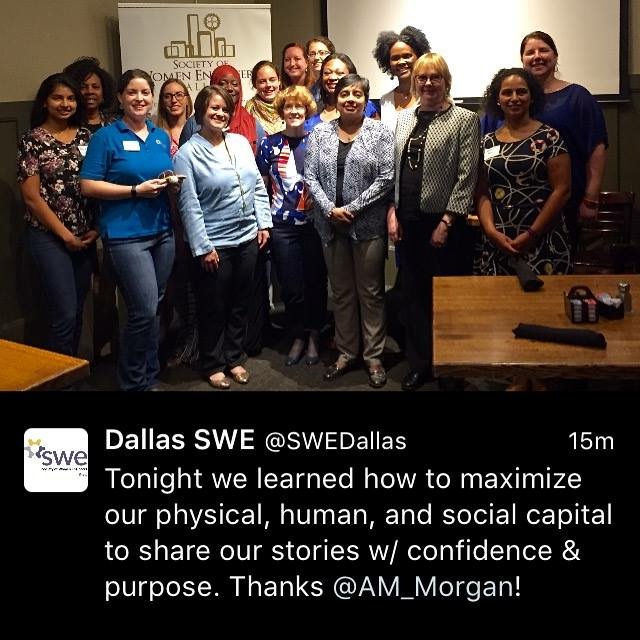 "I met Alicia when I was an executive officer for the SMU collegiate chapter of National Society of Black Engineers. She regularly supported our chapter from 2015-2017 through public speaking, hosting professional workshops, mentorship, and behind-the-scenes support for the SMU NSBE executive board. Along with SMU NSBE, Alicia also personally supported me and advocated for my success. Thanks to her nomination, I was selected as a finalist for The City Influencer's 2016 College Influencer of the Year Search. This distinguished honor opened doors for me and allowed me to network with other influential people throughout the country. On multiple occasions Alicia acknowledged my often-unseen efforts as a student and a leader. I graduated with a B.S. in Computer Science and an M.S. in Software Engineering thanks to women like her, who paved the way academically and positively impacted me."
– Nariana Sands
Software Engineer